Street Food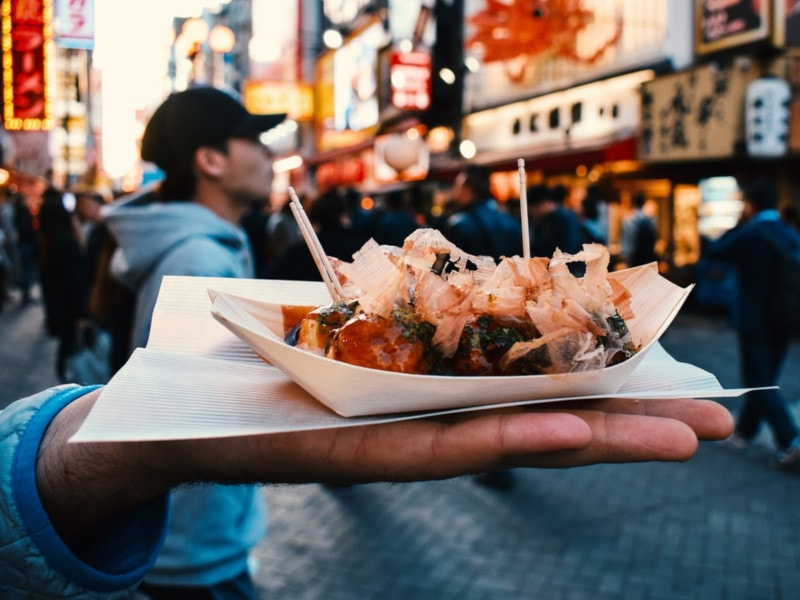 The best street food in Paris
Today I'll tell you about the best street food in Paris! When you travel to a new city, you never want to spend a lot of time sitting for lunch! There is so much to see and time is valuable!
So the best thing you can do is eat a quick lunch and continue to visit all the amazing places the city has to offer. However, you usually end up eating at McDonald's, Burger King or KFC, just because these are internationally known and generally a safe bet!
But you can find these chains of restaurants at home and since you are coming to Paris, you have the opportunity to experience the best street food in the French capital! I spoke to many Parisian friends and asked them which restaurants were the best to enjoy a quick but delicious meal during lunch in Paris!
I've put together a list of the best street food in Paris for you, keep reading if you want to know more!
If they give you falafel: L'as du Fallafel
At L'as du Fallafel, you can get falafels, a typical Middle Eastern meal. It is located in rue des Rosiers 34, where you can find the best falafels in Paris.
You can't miss it because there is always a long line of people waiting to buy their falafels. But I can assure you that the wait is worth it. In less than ten minutes, you will be served a delicious quality dish, they are simply the best falafels!
It's the perfect place if you want to have a delicious but quick lunch before continuing your visit to the Marais neighborhood!
To eat crepes: La Droguerie
After eating falafels, you might want some dessert. You're in luck, because on the same street as L'as du Fallafel you'll find La Droguerie, a place that only serves pancakes, but they have lots of flavours, from sweet to savoury! You only have to choose the flavours you find most delicious! They won't disappoint you because there's one for every taste!
The line is usually quite long, but here too, it's definitely worth waiting for!
For Californian flavors: Cantine California
You can find Cantine California in three different places. On Wednesdays, you'll find them at Marché Saint Honoré from 11.30 am to 2.30 pm. On Fridays at the same time, you will find them at Marché Raspail. They also have a permanent restaurant at 46 rue Turbigo, in the third district of Paris.
Their tacos and hamburgers are delicious, leave you satisfied and their service is very fast. If you feel like trying the flavors of California on the streets of Paris, this is the place to go! They never disappoint!
For juicy hamburgers: Big Fernand
In the heart of the Montorgueil district, you will find Big Fernand at 32 rue Saint-Sauveur. All the ingredients are fresh, and you can see it in every bite!
However, the place is very small and usually crowded. So don't expect to eat sitting there. The best thing you can do is order to go! Also, keep in mind that menu prices start at fifteen euros, just so you know!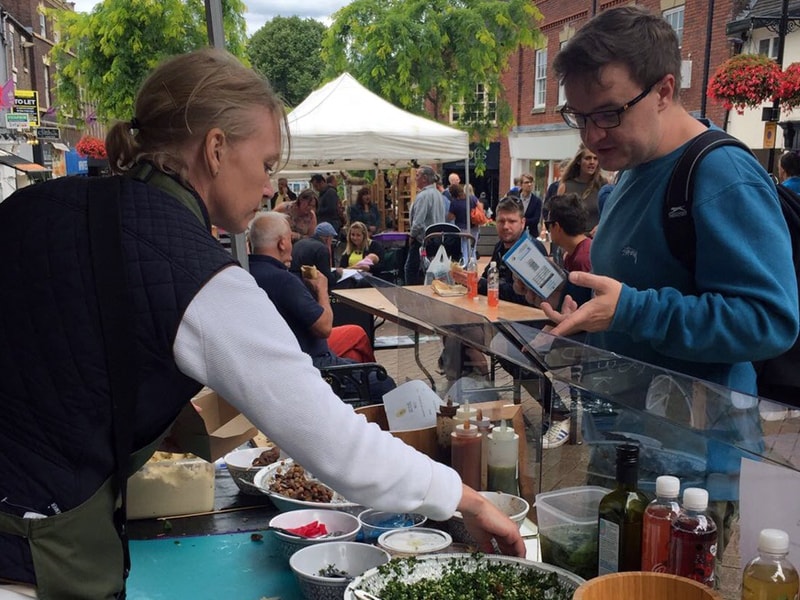 For tapas: L'Avant Comptoir
Located in the Latin Quarter on the left bank of Paris, you'll love L'Avant Comptoir! If you're looking for fast but sophisticated snacks, this place is perfect for you. Sometimes, when you think of street food, you associate it with low quality dishes.
It works like a tapas bar, so it's the place to be if you want a light meal or a snack before dinner. You'll be surrounded by locals from a typical Parisian neighbourhood. At L'Avant Comptoir, the staff is very friendly and always give you the best recommendations.
If you want Fish and Chips : Sunken Chip
Next on my list of the best street food in Paris is the Sunken Chip! What do they serve? They serve "fish and chips" and it's the best in the city! You'll find this restaurant at 39 rue des Vinaigriers in the 10th arrondissement of Paris. They have a great variety of fish and homemade contours. All the fries, sauces and desserts are homemade!
After a romantic stroll along the Canal Saint Martin, I suggest you have lunch at the Sunken Chip before heading to the most touristy areas of Paris and all its sights.
If you are looking for delicious sandwiches: Frenchie to Go
Located at 9 rue du Nil, in the Montorgueil neighborhood, Frenchie to Go is an excellent place if you want to enjoy a delicious full breakfast or tasty sandwiches for lunch. It's expensive, but everyone I know who was there loved the place and its food!
If you are provoked by souvlakis: Filakia
Filakia means "kisses" in Greek, and it also means that you are about to taste the most delicious souvlakis in Paris. At 9 rue Mandar, in the Montorgueil district, you have to try the fast food restaurant Filakia.
It is located in one of the most pleasant neighbourhoods of Paris. Close to many of Paris' most important landmarks, Filakia is a great place to have lunch before going to the Louvre Museum. The average price of a full menu is 12 euros.
If you want some veggie burgers: Hank Vegan Burger
Here's the best for the end, one of the best street foods in Paris, Es Hank Vegan Burger! At 55 rue des Archives you will find this vegan restaurant. The menu without dessert costs 13 euros, and with dessert it will cost you 15 euros. The price will depend on how hungry you are!
The only thing you know for sure is that all dishes are vegan, cruelty-free. There are many different hamburger recipes, so you just have to decide which one looks the most delicious! Plus, your hamburger is made in front of you!
A few blocks away, you'll also find Hank Vegan Pizza. So, if you still feel like eating a few slices of vegan pizza, you can go to 18 rue des Gravilliers. Both places are located in the Marais neighborhood, which is an excellent area to start your Paris tour.
Now you know the best street food in Paris – I hope you enjoyed reading this article and found it useful! Don't hesitate to contact us if you need more information!
As you walk through the streets of Paris, you'll find many more street food restaurants, so don't worry! In fact, there are more and more street food shops because they're very fashionable now.
You'll always find a place to suit your taste! You should know that most places always have one or more vegetarian and vegan options for meals, which is great!
I hope you enjoy your stay in the capital and the best street food Paris has to offer!